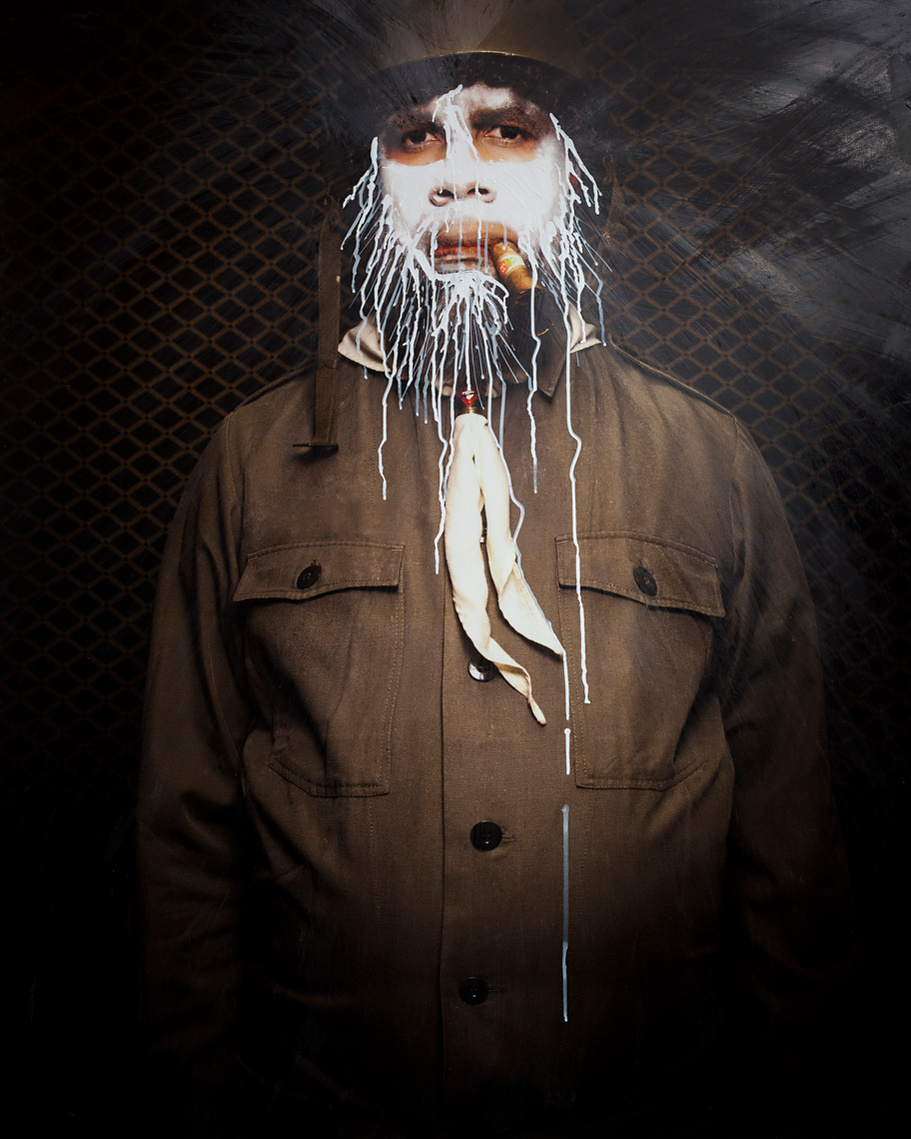 The Benevolent Order of Ephraim Longstocking looks at self-identity, my place in the world and, ultimately, sacrifice. Utilizing Agatha Christie's book, And Then There Were None (printed in England under the title Ten Little Niggers and stemming from the 1860s minstrel song Ten Little Injuns by Septimus Winner) and later adapted to Ten Little Niggers, I identified a trait in each of these ten characters to form my own Lodge of Elders, which guided my adolescence and shaped me, for better or for worse. Comprised of ten photographs, the images are not meant to be beautiful or comforting, but rather to show what made me who I am today. The portraits, done in 'white face,' are a reminder of how I should look in order to succeed based on my mother's idea of beauty and acceptance.
*These ten self-portraits are 40x50 in size, and are painted and waxed 3 times to give these photographs an old painterly masonic lodge feel. This project has a performance piece to be documented for the remaining life of of the show.
Ten little nigger kids went out to dine;
One choked his little self, and then there were nine
General John Macarthur - Macarthur, already guilt-ridden about a crime, becomes resigned to his death and sits waiting for it to come to him.