The Inspiration Issue | Frank Ishman
THURSDAY, SEPTEMBER 5TH, 2013
Interview by Kristin Larson
Photography by Frank Ishman
For photographer Frank Ishman, reflection is an integral part of his creative process. In many ways, it drives his creative process. Whether he's reflecting on his childhood memories of watching Taxi while shooting a portrait of Danny DeVito, or he's focusing on putting the camera down and connecting with his subject, reflection is a constant thread that runs throughout Ishman's work. Here, in words and images, are his reflections—on his childhood, his profession, his city, and himself.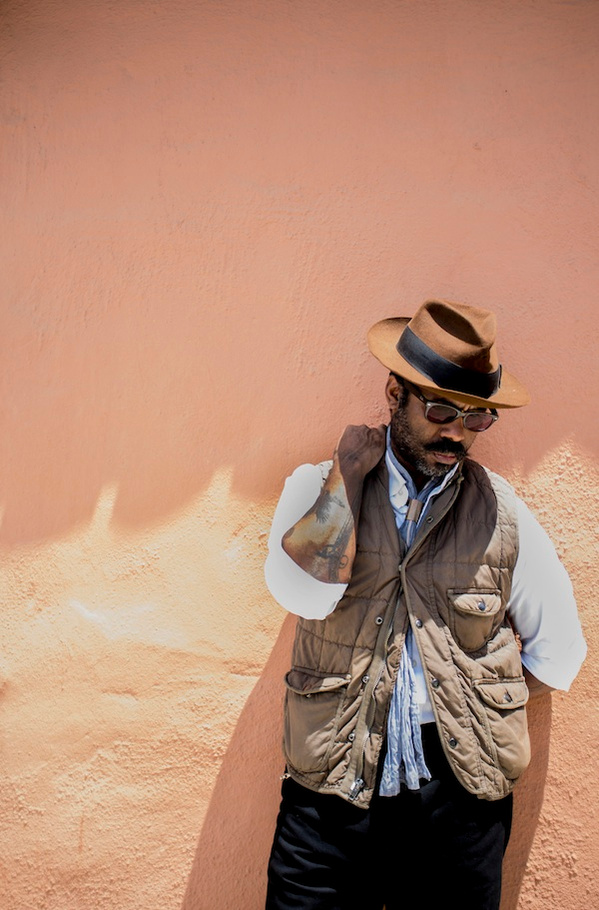 The portrait of Danny DeVito. There's something about his character. I automatically reflected on the days when I was young, waiting for my mother to get off work and staying up late to watch Taxi. Feeling relaxed and at home is important to me regardless of which side of the camera you're on.
This is Danny Simmons, a great art collector/curator and gallery owner in New York. His youthful curisoity inspires me, and it's that presence of mind that I hope never leaves me. I always want to be a kid at heart.
"One of the reasons why I paired the shot I took with Ben Stiller with an old contact sheet from when I was a child actor is because of my love of the square Hasselblad format. 80 percent of my images today are shot on a Hasselblad. Every time I take a portrait, I think back to all those great times being in front of the camera and try to make sure my subjects enjoy the process as much as I did growing up."